Cinema Africa 2020
Cinema Africa, 03.-27.11.2020 !!  POSTPONED DUE TO CURRENT CORONA REGULATIONS  !!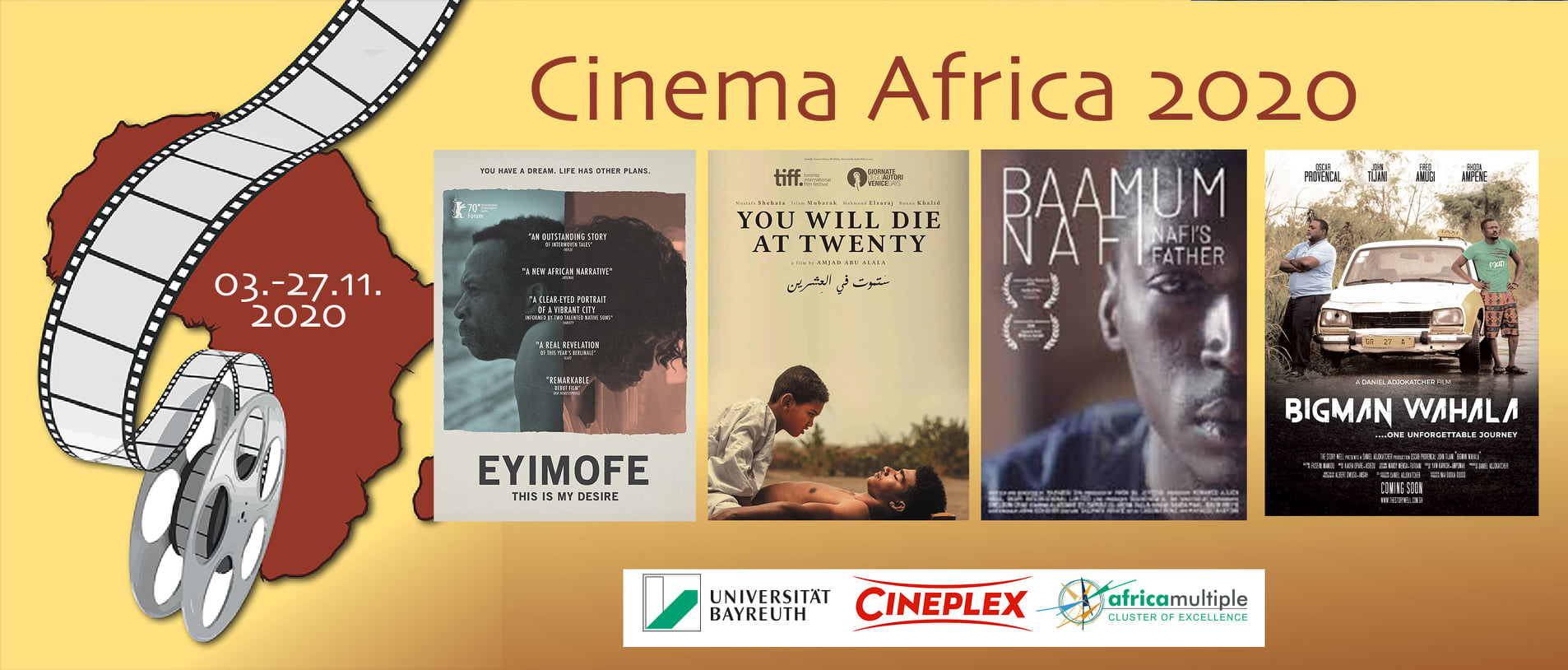 In November 2020, Tuesdays in Bayreuth will be "Cinema Africa Days". Each week, the renowned film festival "Cinema Africa" will present a double feature of African movies at Bayreuth's Cineplex movie theatre, showing a wide range of African cinematic storytelling. This year, Cinema Africa will be putting the spotlight on African stories for the 13th time. The movie festival founded and curated by Prof. Dr. Ute Fendler and supported by the Africa Multiple Cluster of Excellence will present a total number of four movies to the interested public. The movies from Sudan, Senegal, Ghana and Nigeria will be shown in each Tuesday in November (3, 10, 17 and 24 November) at five and eight p.m. Due to the travel restrictions this year, there will not be any directors present but the films may be discussed in an open forum afterwards.
03 November 2020: Baamum Nafi (5 pm), Bigman Wahala (8 pm)
10 November 2020: Bigman Wahala (5 pm), Baamum Nafi (8 pm)
17 November 2020: You will die at 20 (5 pm), Eyimofe (8 pm)
24 November 2020: Eyimofe (5 pm), You will die at 20 (8 pm)
Ticket numbers are restricted. Online reservations are advised! For more information, trailers etc. follow us on Facebook and Twitter!
See you at the movies!!!